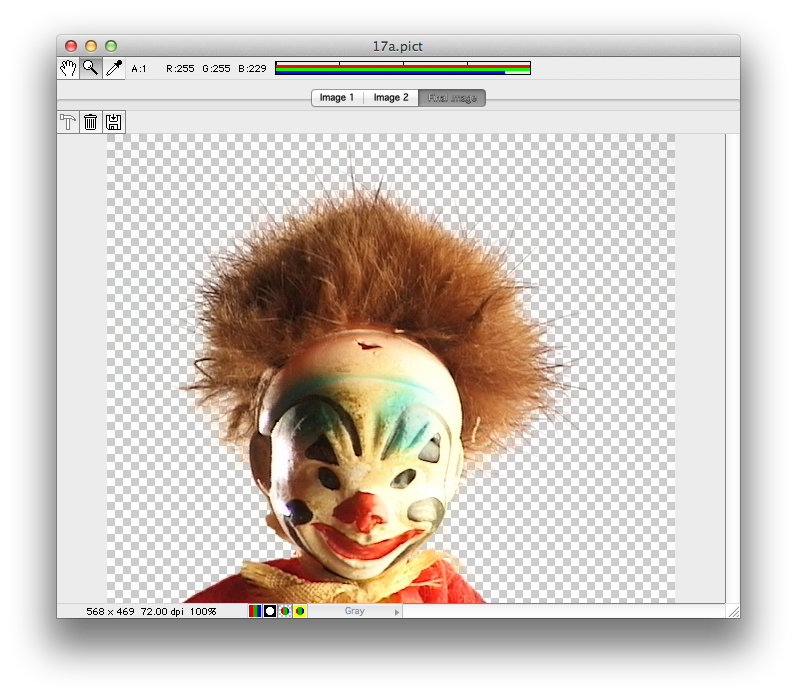 Using a simple two-photo technique, Maskerade can generate a perfect, transparent image of an object just as though you've 'peeled' the object off of the background.
Subtle, sub-pixel details and transparency are captured perfectly and effortlessly with no further editing required.
Read more details...

Maskerade saves the masked image as a native Adobe Photoshop file for easy post-processing and compositing.
It's ideal for use in print, on-line, in video, or in composite photos and special effects.
See some examples...
No other software or hardware solution can do what Maskerade can do.
While there are a variety of tools available for graphics artists and photographers to mask items out of images, none of them really compare to Maskerade.
See why...

Have a question?
Check out the
FAQs
(frequently asked questions) for lots of additional information about Maskerade.

Maskerade is distributed as a full application that runs as a demo until purchased for $99. This means that you are encouraged to download and try out the application for free, but it will place a watermark on the final image until it is registered.

If you like Maskerade and want to continue using it, you can purchase your copy and remove the watermark. Upon purchase, a valid serial number and activation key will be sent to you which will convert the demo into the full version.

A new version of Maskerade is coming soon.
Photoshop and the Photoshop icon are registered trademarks of Adobe Systems Incorporated. Maskerade is a trademark of bergdesign inc. Covered under US Patent 6,377,269.