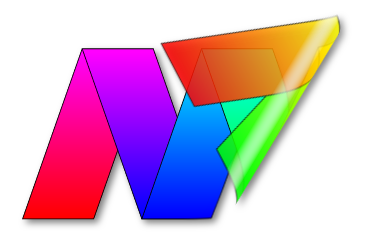 Peeler "peels" a graphic image off of its background much like peeling a transparent sticker from its backing.

The result is a transparent image with colors true to the original image that can be layered or composited into other artwork or simply used as-is on other backgrounds.
Peeler is ideal for repurposing logos, clip art and illustrations with white or black backgrounds and for lifting drawings and sketches from scanned papers.

Peeler preserves the true pixel colors, and it allows you to make adjustments to the opacity of the result.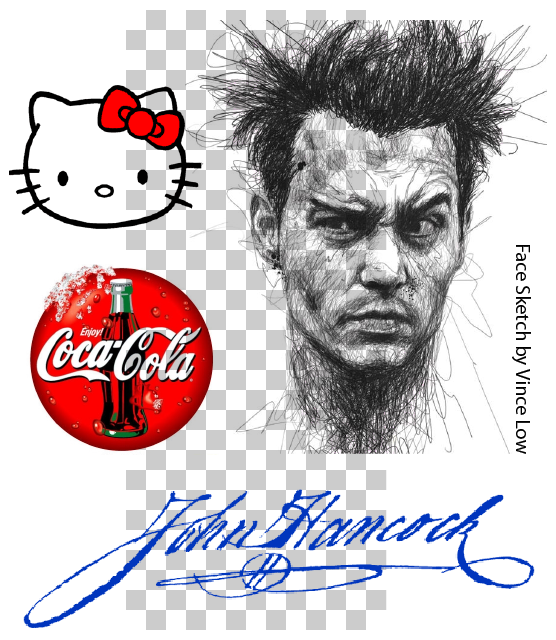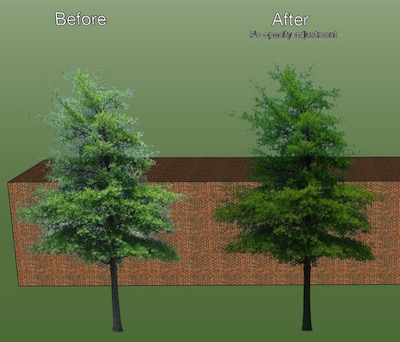 Peeler is indispensable for use with SketchUp! Get rid of that cardboard-cutout look and make your renderings look professional.

Take those tree and plant components with white fringes that look like flocked Christmas trees, and make them look like real trees and plants. You can even adjust their opacity to make your awesome models really stand out from behind.
Peeler can conveniently crop the result to remove unnecessary whitespace by trimming extraneous pixels from all four edges.

Use Peel Off White or Peel Off Black and Peeler will trim fully transparent pixels from the edges.

Use Gray to White and it will trim white pixels.

Use Gray to Black and it will... yep, you guessed it... trim black pixels.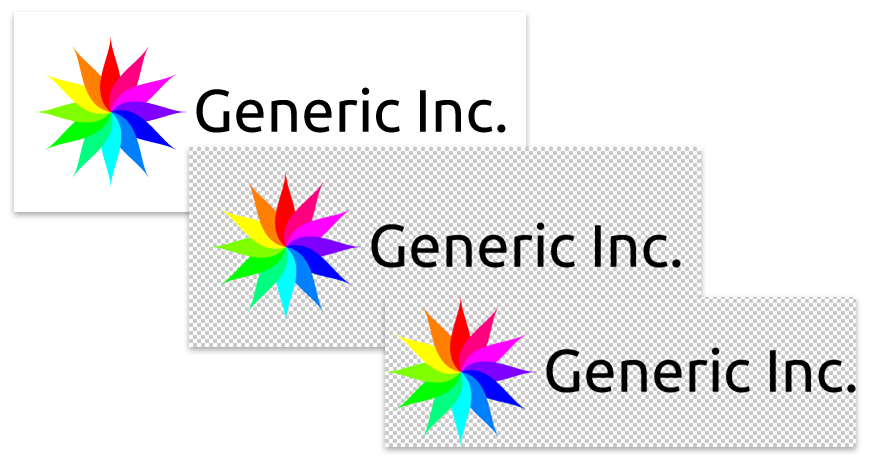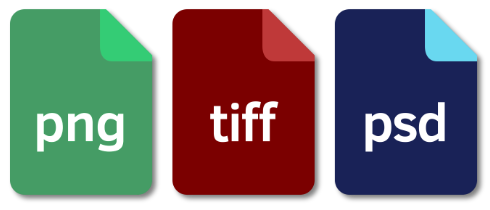 Peeler can save native Photoshop PSD files, PNG files and TIFF files. You can output straight or premultiplied alpha when saving TIFF files.
Caveats: Note that Peeler is not a masking program in the traditional sense, and as such, is not ideally suited for photographs. For example, a female model shot on a white background may have areas of low saturation in her skin and hair, which will result in significant transparency in these areas.

However, Peeler's Reduce White Matte operation does a very good job in specific cases, requiring just a little touchup in Adobe Photoshop using a white brush and the "Behind" blend mode.

Download Peeler and give it a try on your own images. It's a free download which functions in demo mode until purchased and registered.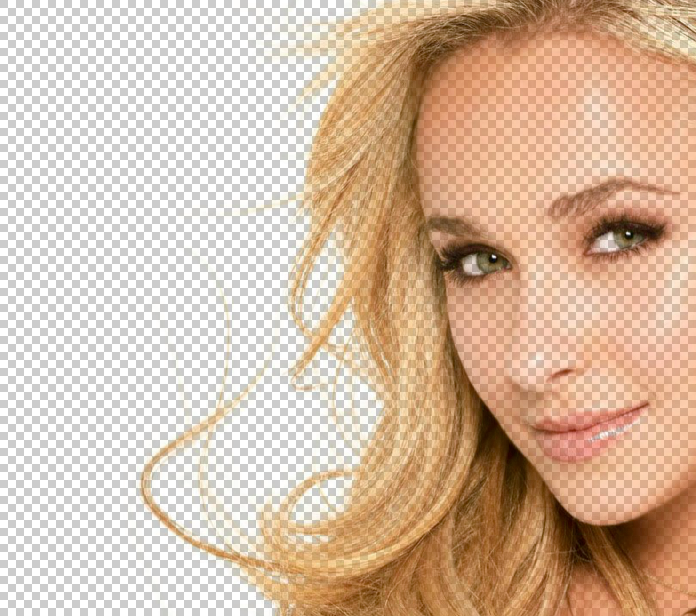 Download below and purchase from within the app for $19.

When you're ready to purchase, simply choose "License" from Peeler's menu and click the "Purchase" button to checkout.

After checkout, the app will auto-activate and you'll receive a receipt with your serial number, good for activation on up to five computers.
Looking for our old Peel-Off-White Plug-In?
Plug-ins for masking and advanced color manipulation in Adobe Photoshop