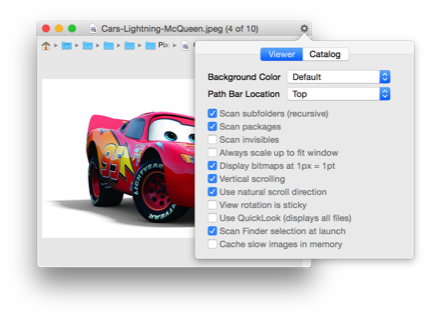 Use your trackpad or scroll wheel to quickly riffle through images to find the ones you want.

Riffle has lots of options to meet your needs. View only images or use QuickLook to view all file types. Scan subfolders and even app packages and bundles.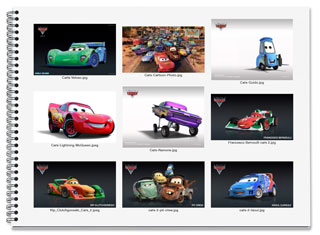 Generate a PDF catalog for sharing or future reference.

You can choose how many images per page and even choose the resolution of the images to make them clearer or to make the catalog file size smaller.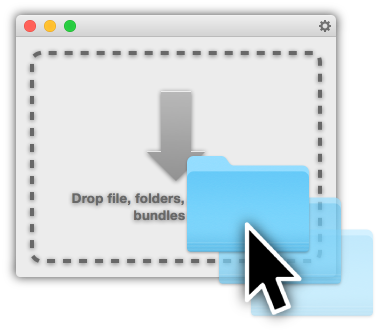 Riffle is designed for convenience. Simply drag files and folders to Riffle's window to search them for images.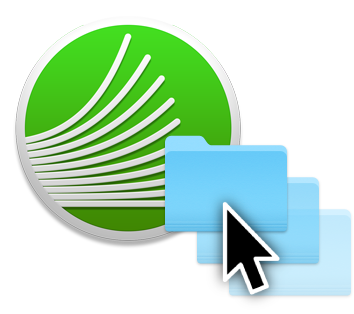 Or drag files and folders to Riffle's app icon.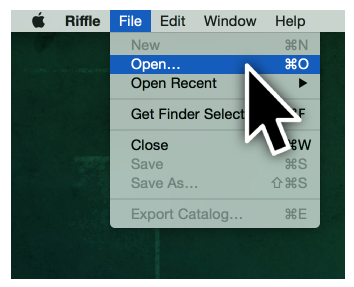 Or choose File > Open, or press command-o to select files and folders.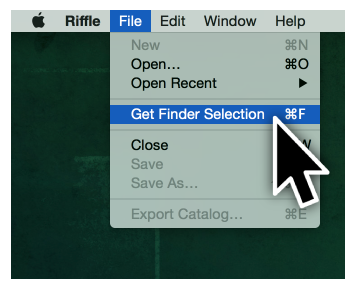 Riffle can even retrieve the Finder's current selection at launch, or you can choose File > Get Finder Selection or press command-f at any time.
Riffle was designed for
use with solid state drives (SSDs)
like those found in newer Mac laptops and desktops.
Riffle will function fine with traditional hard drives, but your file previewing speed will likely be slower. Just
download the demo
and give it a try.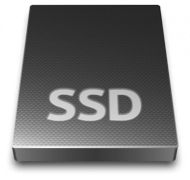 Riffle is extremely lightweight, meaning it doesn't needlessly consume CPU resources or drive space. Riffle only reads a file when you scroll to it, relying solely on the speed of the SSD to read and render the file's contents.

However, for images that are large or complicated and slow to render, you can optionally have Riffle cache slow images in memory so that you can scroll back through them more quickly after they've been rendered once.
And Riffle has lots of other little features:
Right-click (or control-click) on the title bar to see the drop-down path menu.
Use the path bar to jump to any location in the image's file path.
Double-click the image to open the original file in it's native viewer, just like double-clicking it in the Finder.
Drag the image from Riffle's window to copy the original file to your drag destination.
And more.

Download below and purchase from within the app for $4.99.

When you're ready to purchase, simply choose "License" from Riffle's menu and click the "Purchase" button to checkout.

After checkout, you'll instantly receive a receipt with your serial number.

Riffle will run in demo mode until licensed. In demo mode, it will only display the first 250 images found, and will only export the first 100 images to a catalog.